Check out this week's happy hour deals in Victoria
Featuring cocktails, craft beer, and tacos.
Monday
Churchill on Government Street has a new happy hour from 2 to 5pm daily: $5 shafts and highballs, $7 house wine and prosecco, and $9 old fashioned cocktails.
Bin 4 Burger Lounge has happy hour burgers, 3 to 5pm daily: $9.50 for the heritage, $12 for the bistro, and $11 for the Mr. Bean.
Tuesday
Sip on a $6 house beer while munching on a $6 burger at Craft Beer Market during Six Buck Tuesday.
Boomtown's house lager is just $5.75 during happy hour, from Monday to Friday between 3:30 and 5:30pm. Enjoy it alongside $12 nachos and $10 wings.
Wednesday
Sip on $12 classic cocktails and $11 featured wine daily during happy hour at The Courtney Room, from 2 until 5pm.
Head to Café Mexico between 3 and 6pm for $4 chips and salsa, and $4.50 single tacos.
Thursday
Friday
From 4 to 5pm, head to Wind Cries Mary for $10 snacks and wine, $11 cocktails, and $5 beers.
Saturday
Head to Earl's on Government Street from 2-5pm, or 9pm-close, for $5 Highballs, $9 Classic margarita, $11 Spicy watermelon margarita, $4 Crispy prawn sushi taco, and $15 Chipotle calamari.
Sunday
Swift Brewing on Sundays from 8pm to close has 50% off 17oz beers, $5 shafts, and $4 picklebacks.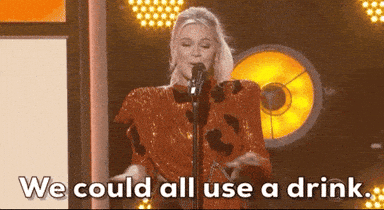 Gif by acmawards on Giphy